The lucky draw winner list is released as our 2022 AFS Covid booster promotion campaign comes to a successful end.
Throughout our national campaign activities, online and offline, we have helped a total of 523 people of ethnic backgrounds and from different regions to inoculate the Covid related vaccinations.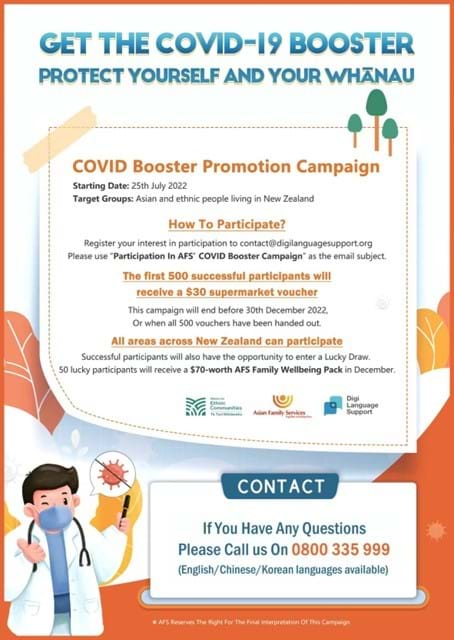 Congratulations to the 50 lucky participants! They will be notified by email and the gift pack will be couriered in January 2023.