International Student Webinar 5 - Health and Safety
26/09/2020 2:00 PM
Speaker - Jessica Phuang, Crystal Li, John Zhu
Location - Online Zoom
Workshop details
At Asian Family Services, we understand the significant challenges faced by international students. One of these challenges can be how to keep yourself safe both physically and psychologically and to maintain good health while studying in New Zealand.
Join us to hear from experts from this field of professional, representatives from, St John, NZ Police and a student services insurance advisor on health and safety in New Zealand.
In this webinar you will gain knowledge on:
• Car accident, who should you do?
• Personal safety, keeping yourself safe whether you are at home or out and about
• Maintaining good health and wellbeing while studying in New Zealand
• Health and travel insurance and tenancy issues for international students
• Bullying and discrimination
• St John service overview, First Aid and Mental Health First Aid training
Date: 26 September 2020 (Saturday)
Time: 2pm to 4pm
Where: Zoom Webinar – registration https://us02web.zoom.us/meeting/register/tZcud-utqj8rHtAg7QmUJJ6rKPQZN5HucBUs
Speakers:
Jessica Phuang, Ethnic Responsiveness Manager for Metro Auckland, NZ Police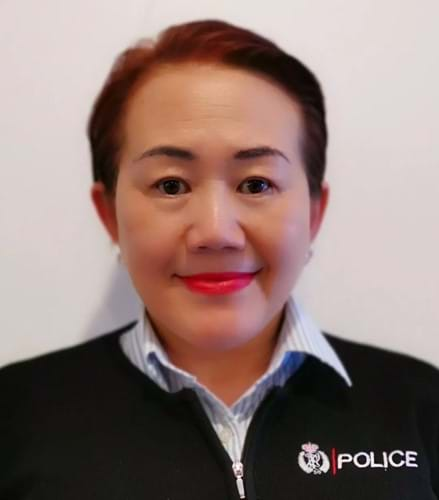 Crystal Li, Student Service and Insurance Advisor for Victoria University of Wellington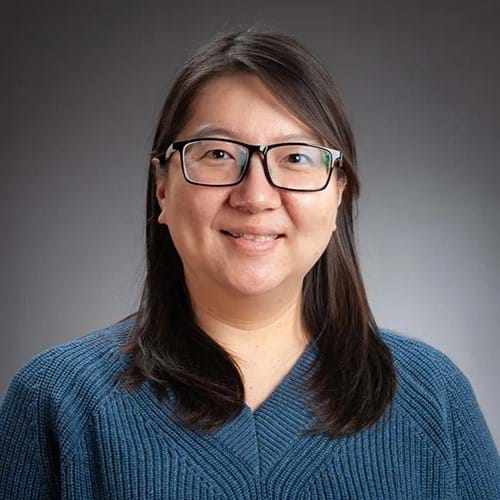 Constable John Zhu, Ethnic and Pacific Liaison Officers, NZ Police
Ling Ling Liang, Fundraising and Marketing Chinese Liaison Advisor, St John New Zealand
Please scan the QR code below and register this workshop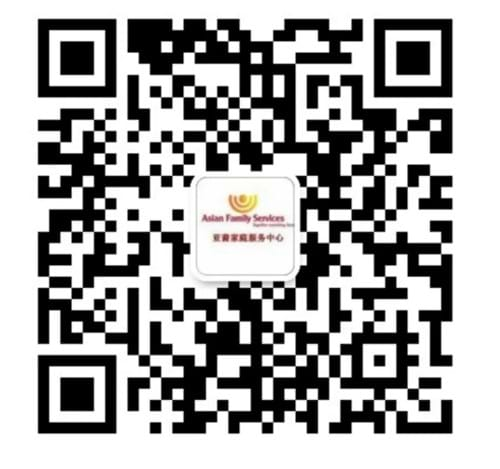 The first 50 registrants will receive a Mental Wellbeing pack including 5 face masks and a mental health resource after attending the webinar.
Zoom ID: 833 0254 4144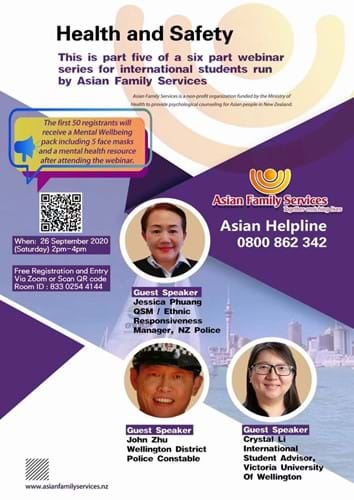 Here are the video clips from the workshop:
What should you do in a car accident?
International student insurance
Calling the police - 111, 105 and *555 (traffic call)
Protecting yourself while shopping online