News Source: Radio NZ, 21/07/2021
Reporter: Liu Chen
A lack of awareness of disorders and limited knowledge of available services are among the key barriers for Asian New Zealanders seeking help for their mental health, a survey has found.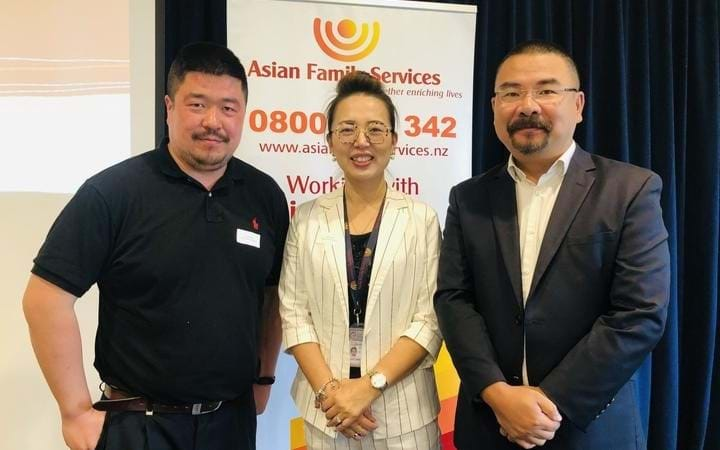 In this year's New Zealand Asian Wellbeing and Mental Health Report, commissioned by Asian Family Services, nearly half of respondents said lack of awareness of mental disorders is a key barrier to seeking professional help.
Nearly half (48.3 percent) also said limited knowledge of available services is one of the main barriers, with a similar proportion citing the lack of language or cultural support when accessing mental health resources.
Respondents said other barriers include privacy concerns and the stigma associated with mental health issues.
The same survey last year found Asians primarily seek help from friends and family, with more than a quarter saying they would see their doctor, compared with the national figure of 69 percent, according to the Health Promotion Agency.
National director at the charitable trust Kelly Feng said in this year's survey her organisation partly wanted to find out more about the reasons why fewer Asians are seeking professional help.
"There's definitely a huge stigma around how people see those with mental illnesses that also leads to people not coming out to seek help or openly speak about their mental health issues," Feng said.
Nearly 99 percent of respondents believed the public hold negative stereotypes against people with mental illnesses, according to the survey.
Feng said the high levels of stigma show the urgent need for culturally-appropriate awareness campaigns. She said mainstream campaigns, such as "Like Minds, Like Mine", are helpful but ethnic Asians often do not get the message.
"A lot of people are still using their own channels of social media, they don't get those message. Even if they do get that, sometimes because of the language barrier or culture, they don't really get the meaning of that," she said.
Across ethnicity, Chinese perceive the most barriers for seeking support. In particular, Chinese are more likely to report barriers around limited knowledge of available services, lack of language or cultural support but thought the problem had not triggered serious family or workplace issues, according to the report.
In contrast, Filipinos are more likely to report barriers around the stigma associated with mental disorders and low confidence in mainstream services.
Across gender, females have more perceived barriers for seeking support in the Asian community than males.
Nearly half of Asians (47.9 percent) said they were not able to access language or culture support when they use health services in New Zealand. Filipinos have the most difficulty (52.6 percent), followed by Chinese (50.7 percent), then Korean (46.3 percent).
Respondents also indicated what they want to help them access health services, which includes:
cultural and social support (49.2 percent)
free interpreting services (39.7 percent)
culturally appropriate clinical services (39.5 percent) translated health resources (32.5 percent)
ongoing updates on health-related articles via ethnic social media (24.7 percent).
Feng said her organisation has been calling for a strategy focusing on Asian mental health, but not much has been done.
"People don't really care about those policy or strategies but they care that when they're sick ... or when they're experiencing some mental health issues, they want to access the service at the right time, right level and [have someone who] speaks their own language and knows their culture and can provide the right treatment," she said.
Feng said the government needs to look at a national policy which should include how to better fund existing services and improve interpreting services nationwide.
The research was conducted by Trace Research. Data was collected between the April and May through an online survey distributed to a nationally representative group of 663 Asians who live in New Zealand. The survey's margin of error is plus or minus 3.8 percent.