Are you passionate about supporting the welfare needs of individuals and whānau? Do you want to make a positive difference for tāngata whaiora and whānau?Are you experienced in mental health and addictions?
Then this will be the opportunity for you!
We are seeking a dedicated and experienced Community Connector in the mental health and addiction field to join our Asian Family Services team in Auckland. This role is fixed term ending on 30 June 2023.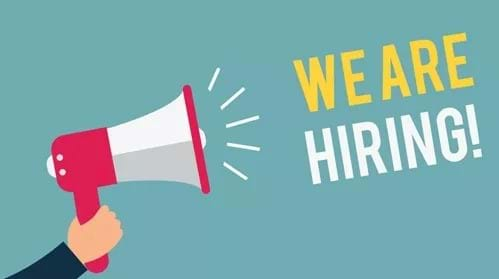 About us
Asian Family Services (AFS) has been providing support to our Asian communities in New Zealand since 1998.
We are a charitable trust and New Zealand's only service provider for people of Asian backgrounds affected by mental health issues and gambling harm. Our service operates in many areas: the Asian Helpline, clinical interventions, public health work, Asian Wellbeing Services, COVID-19 related counselling services, research work, and more!
We are committed to delivering a mana enhancing service and the health, safety and wellbeing of all staff is important to us. We value the connections you have with your community and encourage people with diverse backgrounds to apply.
About the role
The successful candidate will:
Provide connections and direct support to people to allow them to access information and social services organisations in the community as per the psycho-social response and recovery plan for COVID-19
Engage effectively with Asian communities, including the mental health and addictions, other social services sector, communities, and community group leaders to support COVID 19 related self-isolation awareness and providing assistant for accessing services
Support the welfare needs of individuals and whānau to ensure they are keeping safe while in self-isolation due to COVID-19Provide counselling sessions to Asian clients who have experienced COVID-19 related mental distress, such as depression, anxiety, psychosomatic preoccupations, suicidal ideation and increased substance use
Provide culturally and linguistically appropriate services to people that are in self-isolation due to COVID-19
Support clients and whānau to access work and income or other resources if possible

Please scan the QR-code below to view the full job description↓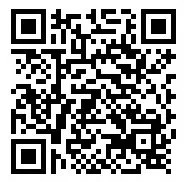 About you
Completed qualification in a relevant field such as social work, counselling and/or addiction
Membership to an appropriate governing body
Minimum 3 years practice experience
Self-motivation, with the ability to work autonomously
Fluency in Asian language (Mandarin, Korean, Hindi) is highly desirable
Ability to work cross-culturally and engage with diverse communities
Effective and respectful communication skills
Strong work ethic and high standards of record keeping
Knowledge of a wide range of assessment and screening tools
Experience in harm minimisation and non-abstinence-based approaches
Knowledge of Asian treatment models of care is essential
Ability to practice holistic models of care
Good general knowledge of the broad principles of health promotion for Asian communities
Competence in data entry and Microsoft 365 programmes desirable
Full and clean driver's licence
What we Offer
Flexible working environment
KiwiSaver
Competitive salary based on skills and experience
Latest laptop
Phone plan
Career development and training opportunities
Fortnightly external supervision
Use of company vehicle
One day of Birthday leave

If you want to make a difference by working to reduce gambling harm and achieve healthy communities, then we want to hear from you.

Applications will close at 5.00pm on 8 Februrary 2022 unless filled prior.

Please note: To apply for this role you must be eligible to work in New Zealand.

COVID-19 Vaccination
We are committed to protecting the health, safety and well-being of our staff and clients, and in accordance with the COVID-19 Public Health Response (Vaccinations) Order 2021, all our staff need to be fully vaccinated against COVID-19, or medically exempt. Therefore, we are only able to consider applicants who are fully vaccinated against COVID-19 or have a New Zealand Ministry of Health issued medical exemption and evidence of this will be requested as part of your employment.
You can scan the QR-code below to apply for this role.