Auckland will move to Alert Level 2 with no extra restrictions at 11:59pm on Wednesday 23 September.
This means people in Auckland will be able to attend social gatherings, funerals and tangihanga in groups of up to 100 people.
You legally must wear a face covering when travelling into, from or through Auckland on public transport or aircraft.
Next announcement of the Alert Levels
The Government will next review Auckland's Alert Level on Monday 5 October. It has agreed, in principle, to move Auckland down to Alert Level 1. The Government will make a final decision on 5 October.
If the Alert Level does change, this will be at 11:59pm on Wednesday 7 October.
We have translated into the following Asian languages: Chinese, Thai, Vietnamese, Hindi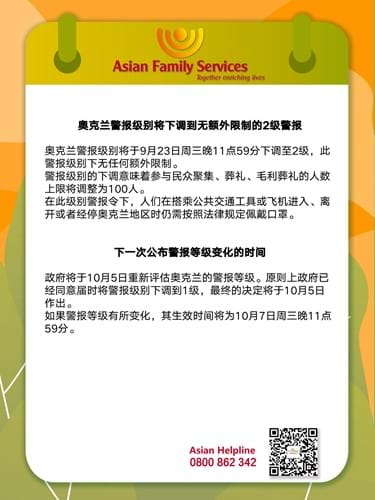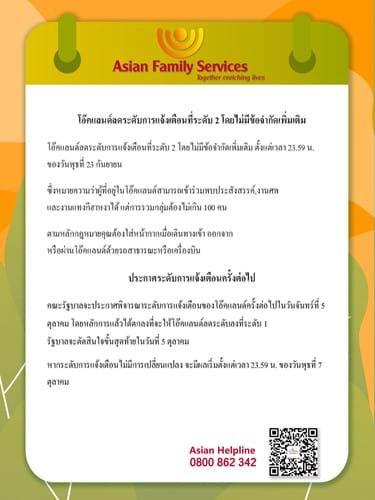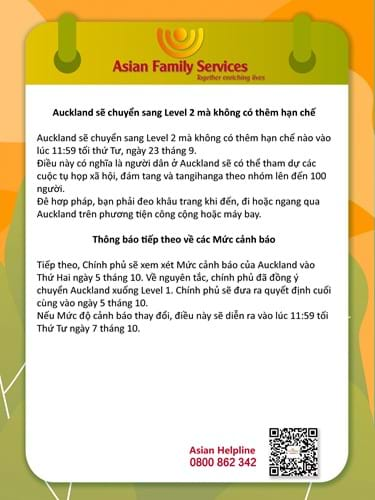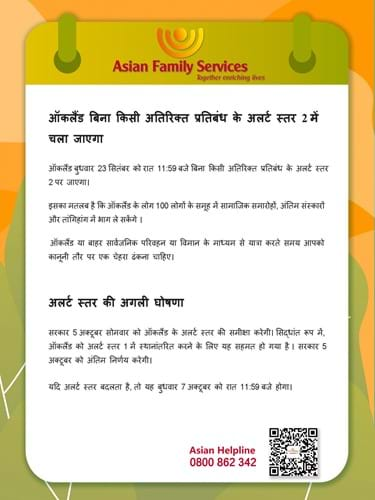 View or Download resources
Week16 COVID 19 Chinese
Week16 COVID 19 Thai
Week16 COVID 19 Vietnamese
Week16 COVID 19 Hindi