What if I can't find an arrival date that suits my travel plans?
The Managed Isolation Allocation System shows dates where there are available places in managed isolation facilities. Please select an arrival date where there is availability.
What happens if I need to travel urgently?
Create a registration and see if there is availability in managed isolation for the date you need to arrive in New Zealand. If there are no places available for that date, check for an alternate date when there is availability. Please visit the MIQ website(https://allocation.miq.govt.nz/portal/) for more information on the emergency allocation request process.
Where can I go to for help?
Contact the MIQ Service Centre for further assistance. The Service Centre can be reached on:
• International: +64 4 931 5720 (rates will apply)
• From within New Zealand: 0800 476 647
• You can also submit an enquiry via the MIQ website.
The MIQ Service Centre is open from 0800 – 2200 (NZST), seven days a week.
We have translated into the following Asian languages: Chinese, Korean, Thai, Vietnamese, Hindi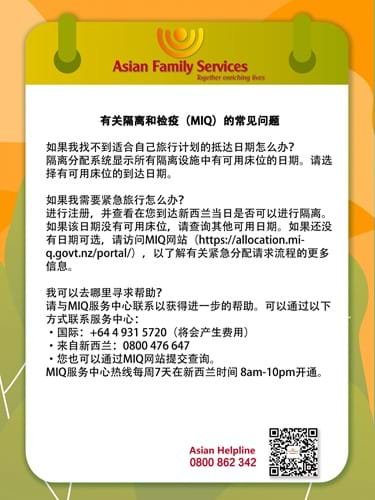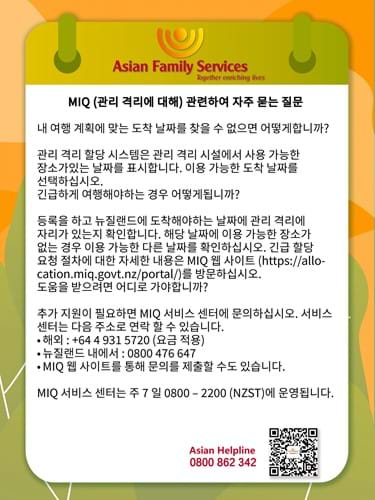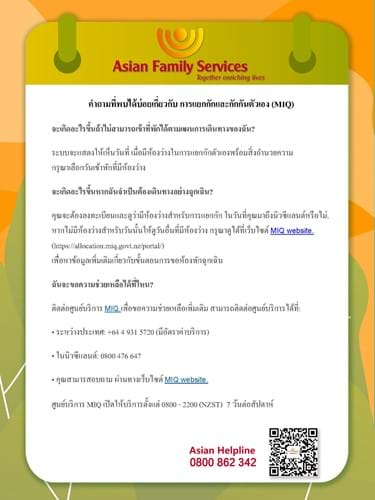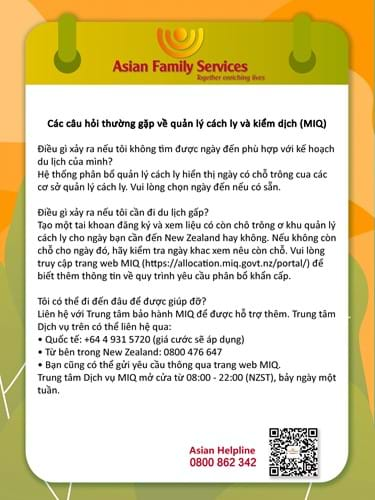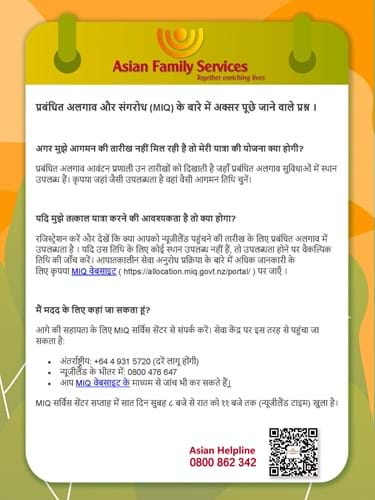 View or Download resources
Week 22 COVID 19 Chinese
Week 22 COVID 19 Korean
Week 22 COVID 19 Thai
Week 22 COVID 19 Vietnamese
Week 22 COVID 19 Hindi